100% original and official code to ship the playstation to the Saudi store!
we present to you Recharge the Playstation for the Saudi Store at the best prices on the Gamers Academy website!
PlayStation is a gaming platform provided by Sony Corporation.
Sony offers many games and features within its PlayStation game platform, and they are available at Gamers Academy at the best prices 💜!
Gamers Academy Features 💜!
⚡️ Your product delivers at lightning speed!
⭐️ Well-documented, with high ratings from over 10,000 Client
💰 Our prices are the best , you don't need to spin away!
After purchasing the product, it will appear to you in 3 different ways:
The product will appear directly on the page after completing the purchase

You can search for the product in

my order list

You will receive the product

via a text message

to your mobile: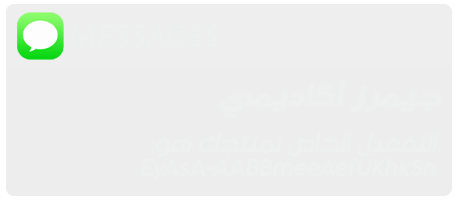 How do I make a playstation card for myself?
Step by step:
Go to

PlayStation Store

> Scroll to the bottom of the sidebar > Redeem Icons Value.

Enter the exact code and select Replace value.

The credit or content now applies to your account.
Did you encounter a problem or have any questions?! Meet us on WhatsApp