100% original and official rental account to enjoy PlayStation games officially and cheaply!
we present to you Playstation games rental Best prices on Gamers Academy!
PlayStation is a gaming platform provided by Sony Corporation.
Sony offers many games inside its "PlayStation" game platform and they are provided at Gamers Academy at the best prices 💜!
What kind of Sony accounts do you have?!
These Sony accounts are 100% official and regular, and not like the rest of the cracked and stolen accounts that most of those in the market have
What will I take after I pay?
You will immediately get an account to play with for a whole week without problems
You cannot change the account information, but you can enter it at any time. And the account will not be recovered without getting your money back

You can't play from the account on two devices, but it will be on your device for two weeks
Ok, about the warranty?
We guarantee that the account will continue for the whole two weeks with you, God willing, provided that no data is changed, and we guarantee that it is 100% safe on Sony because it is an official, reliable and account security
Gamers Academy Features 💜!
⚡️ Your product delivers at lightning speed!
⭐️ Well-documented, with high ratings from over 10,000 Client
💰 Our prices are the best , you don't need to spin away!
After purchasing the product, it will appear to you in 3 different ways:
The product will appear directly on the page after completing the purchase

You can search for the product in

my order list

You will receive the product

via a text message

to your mobile phone: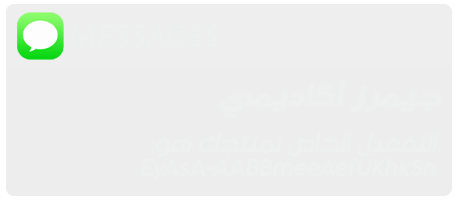 Did you encounter a problem or have any questions?! Meet us on WhatsApp