100% original and official code to ship the Saudi Apple Store!
We offer you Apple Store shipping to the Saudi store at the best prices on the Gamers Academy website 💜!
Google Play is a mobile application platform provided by Apple Inc.
The Apple Store offers many applications and features within the "Apple" application platform. And they are available at Gamers Academy at the best prices 💜!
Gamers Academy Features 💜!
⚡️ Your product delivers at lightning speed!
⭐️ Well-documented, with high ratings from over 10,000 Client
💰 Our prices are the best , you don't need to spin away!
After purchasing the product, it will appear to you in 3 different ways:
The product will appear directly on the page after completing the purchase

You can search for the product in

my order list

You will receive the product

via a text message

to your mobile: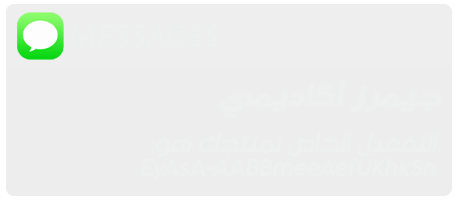 How do I make an Apple Store card for myself?
Direct method:
Click on this link
Did you encounter a problem or have any questions?! Meet us on WhatsApp